Powder Packaging Industry
May 22 2018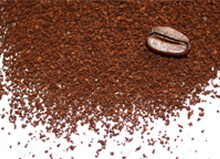 The small dose packaging in the market is done by the powder-packaging machine. The weight of the packaging can be set by the user's requirements that this function is still not enough if the powder-packaging machine become the user's preferred packaging equipment, thus we need to improve the packaging machine technology and expand the application fields and achieve a greater forward.

As we know, the packaging industry has become a key factor to influence the sale of goods, which is good enough to show the importance of the packaging machine and to speed up the development of the packaging industry; the powder-packaging machine is one of the packaging machines that is willing to improve itself with multi- function.

The advancement of science and technology has led our generations moving forward to having a beautiful and happy life. The development of the packaging machinery industry is striving to service our entire society; the powder-packaging machine as one type of the packaging machines has great achievements in the packaging market with its excellent production packaging process.

After a long period of development, the various industries have developed orderly and have been created for all we need. The packaging machinery industry is one of particularly concerned from the packaging industries that is closely related to us. Nowadays, the packaging machine can achieve the variety of product packages that are diversified in shape and variety.

The powder packaging machine is designed for the packaging of powder products which reduces the working procedures and make the process simplifies, automation and intelligentize and also reduces the production costs and wins more for value. The improvement of the powder-packaging machine can not only improve its own function and promote the growth of the industry's technical level, but also get more users' approval, expand the application field and develop space.

The powder-packaging machine is widely applied in the market with very promising potential development. The majority of manufacturers have made every effort to improve and innovate the machinery, adopt the latest production techniques and materials, strictly enforce industry standards, strive to shorten the differences from international standards, and promote the stable development of the packaging industry. And get Into the international market.