Ultra Clean Milk Product Packing Machine
Ultra Clean Milk Product Packing Machine
Shanghai Acepack Intelligent Technology Co., Ltd. is one of the toppest Ultra Clean Milk Product Packing Machine in China.During these years of exporting , Shanghai Acepack Intelligent Technology Co., Ltd. now has rich experience in the worldwide markets

Ultra Clean Milk Product Packing Machine This series specially designed for production of Yogurt, Milk, Milkshake and other dairy products packed inside spouted pouch.
1. Dust removal device and online ultraviolet irradiation are used before film forming
2. Spouts are treated with hydrogen peroxide gas mist for disinfection
3. The whole operation of the machine adopts FFU System (Fan Filter Unit) to seal the space, realizing Ultra clean filling environment.
4. Full servo duplex film design, can save 30% ~ 50% packaging material cost
5. Designed as first add spout then fill material, which helps to get full pollution free spouts as well as compatible with pulp granule filling.
6. Independent sealing design of spouts can avoid deformation and damage caused by screw rotation process.
7. Easy to clean, easy repair, easy maintenance, stable operation, durable
8. It can be operated by one person, no manual operation needed for pouch arrangement, greatly reduce the labor cost.


TECHNICAL PARAMETER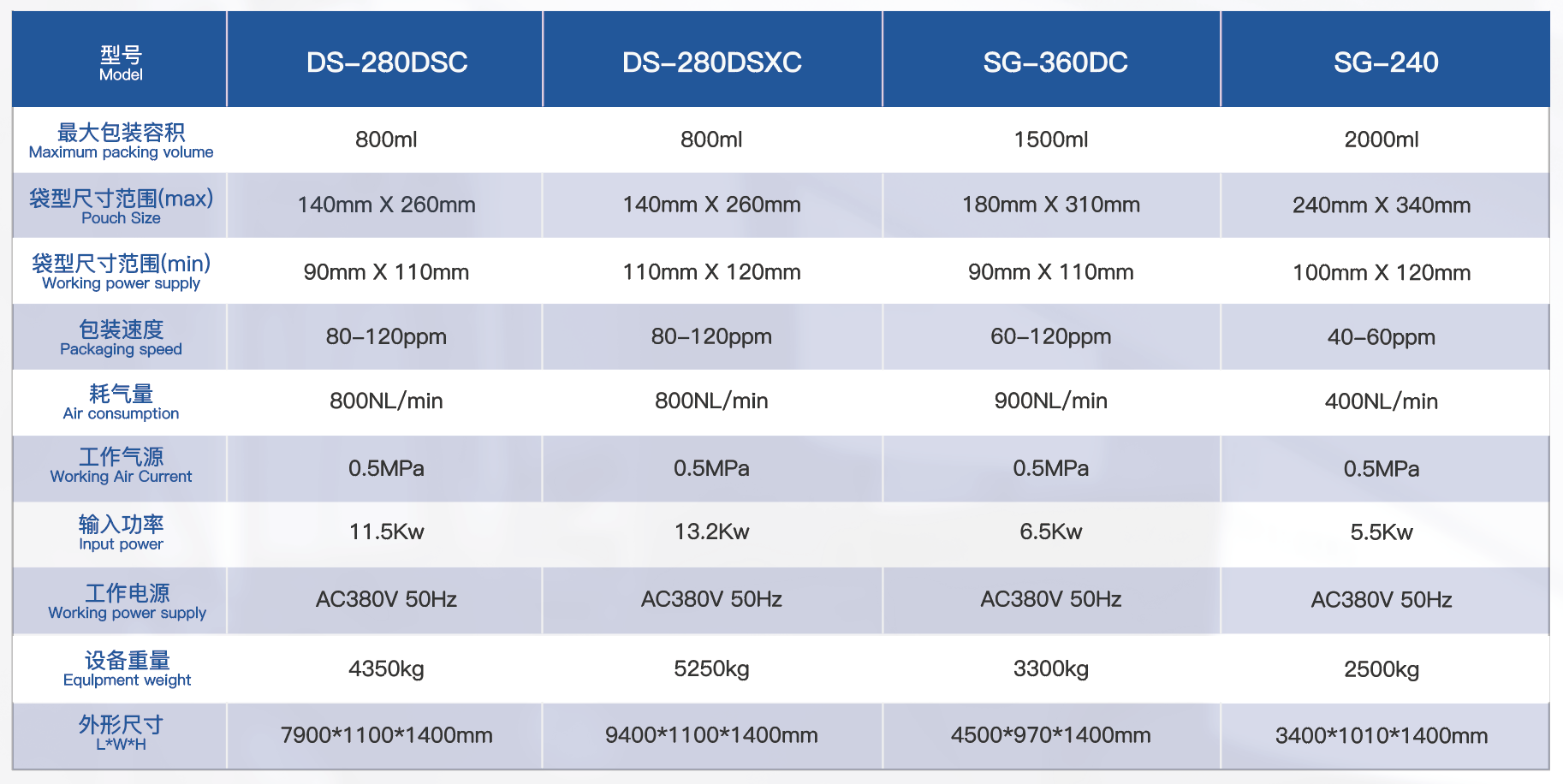 Feedback form contact with us